Information for Authors
Submission Guidelines for Books and eBooks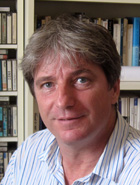 Having been a publisher of books for ten years from 1984 to 1994, I love books in print. However, from 1994 t0 2014 , I only occasionally published authors online on a non-profit basis. Ten years in business had turned into a hobby. Fully aware that publishing a manuscript on the Internet would never replace beautifully printed and bound copies, online publications served as an aid to generate interest, thus complementing a forthcoming print publication. In 2014, after 30 years in publishing, I started again printing, after closing the business in Australia, and moving back to Austria.
Authors who feel at home where are invited to submit a synopsis only to gerald@gangan.com together with a brief bibliography. Plese do not send complete books unsolicited. We would then discuss which format would be best to kick off. Please check file formats with me before submitting a manuscript. When needed, we can provide professional editing, translation, design and production services.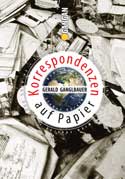 Please note that we do not accept material previously published online, as duplicates don't make sense. However, material first published in print is OK, as long as the original publisher consents. We will cite print publication details and expect in return on later publications of your work a citation like "First published online on gangan.com." We monitor traffic on each book to analyse readers' interest.
With your submission you grant gangan.com the non-exclusive right of communication to the public, all rights remain with you. See also copyright. As gangan.com operates non-profit, publication is royalty free and free on its own Website only. If this exposure leads to a print contract, we would receive a 10% commission of the royalties paid to you as your literary agent.
However, if your work would be used in its digital form on media like CD-ROM for sale by a commercial publisher we reserve the right to negotiate a fair fee for our efforts.